LONDON, 10th FEBRUARY 2021, Professional seating specialists, AndaSeat, who previously manufactured race car seats and partnered with prestigious brands in the sports and Esports field, today announces the availability of its T-Pro 2 series premium king size gaming chair with lumbar support and 4D armrests. The T-Pro 2 gaming chair is available in Black, Blue & Black and Grey & Black from Amazon UK, Amazon.com and the AndaSeat UK website for £399.99 and on the U.S. AndaSeat website for $449.99.
The AndaSeat T-Pro 2 gaming chair is super king size and able to hold a maximum height load of 210cm and a weight load of more than 441lbs. Featuring a high-back ergonomic design, it is made from luxurious linen fabric to make for a premium gaming chair. Padded with 60Kg/M3 density foam padding, the high-density mould shaping materials are integrated with no cut, 100,000 times press and rebound to provide true ergonomic support and ultimate comfort for long gaming sessions. This material can provide years' use without losing its shape. Also featuring a Z Support multi-functional tilt mechanism from 90 to 160-degrees, it allows full control over the suspension of the chair and can be adjusted for increasing and decreasing tension by matching the body weight of the user for an effortless, secure and sturdy rocking without any muscle fatigue. AndaSeat are so confident in the quality of its chair that it offers a 2-year warranty on all functionality parts of the chair (excludes aesthetic defects & misuse of the chair)
Using the ergonomically designed neck pillow and lumbar support cushion, the chair also helps gamers to sit straight and maintain the correct posture throughout which can aid both the focus on the work or games but also maintain health. The T-Pro 2 includes 4D highly adjustable armrests that are covered by PU to help aid in the support of the forearms in order to release pressure on the wrist and reduce muscle strain whilst maximizing the gaming experience.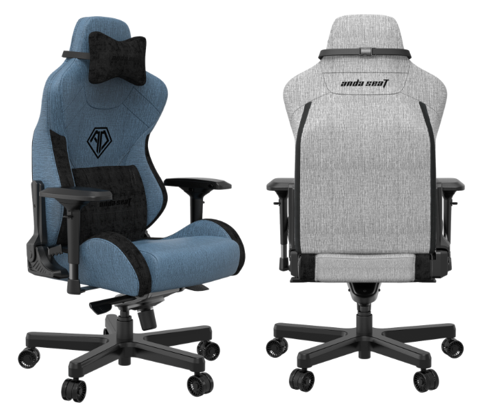 In addition, the AndaSeat T-Pro 2 has a premium grade aluminium base that increases the stability and strength of the chair and is capable of holding a static load of 1500kg and a dynamic load of 600kg. The wider wheels are covered with durable PU rubber to ensure that movement is silent and smooth in all directions and on all surfaces. The chairs framework uses 22mm diameter enhanced steel frame with an ergonomic design to contour the human body. The premium construction of the framework is extremely durable with a lifetime warranty and it also features Class 4 gas lift that are the best in class in terms of consistency (99.9%) and made from 100% nitrogen which improve stability and safety more and has EU standard SGS certification.
Other new launches in the AndaSeat accessory range
Natural Bamboo Charcoal Seat Mat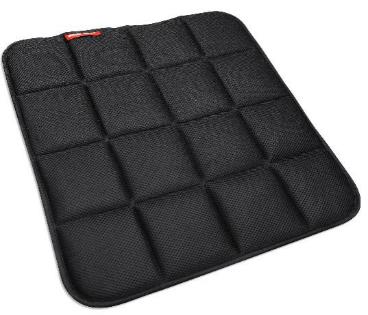 Providing even more comfort, AndaSeat's 100% natural bamboo charcoal seat mat is non-toxic and eco-friendly and available for just $29.99 on the U.S. website or £24.99 on the UK website. A 45.7cm x 45.7cm size, it is designed with anti-skid texture on the back and effectively absorbs sulfides, hydrides, formaldehyde and other harmful chemicals in the air and also can absorb odors and humidity whilst deodorizing. It is wear-resistant and easy to clean so perfect for gamers, office workers and for use for long periods of time.
AndaSeat Luxurious Footrest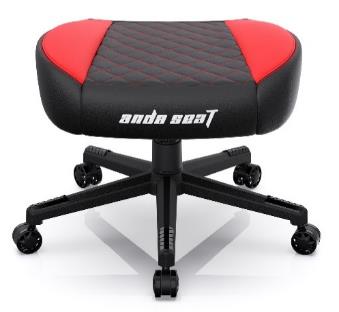 The AndaSeat Luxurious Footrest is an optional extra available from their website for $59.99/£49.99. It boasts an extra-large size with 53cm width, 50cm length and adjustable height from 43.5cm – 53.5cm and can hold a load of up to 150kg/330lbs. Made from a PVC leather cover and filled with AD+ Mould Foam, it provides ultra-comfort whilst gaming. It is also made from a heavy-duty aluminium base and Class 4 gas lift.
Availability:
AndaSeat T-Pro UK – Amazon UK and AndaSeat UK website for £399.99.
AndaSeat T-Pro U.S. – Amazon.com and U.S. AndaSeat website for $449.99
AndaSeat Green-touch Natural Bamboo Charcoal Seat Mat UK AndaSeat website for £24.99. U.S. AndaSeat website for $29.99
AndaSeat Luxurious Footrest – UK AndaSeat website for £49.99. U.S. AndaSeat website for $59.99
High resolution imagery is available here (you may need to copy this link into your browser)
Full specification here
User size and height capability:
T-Pro 2 maximum height load – Height – 210cm, maximum weight load 200KG